Our Staff
Sampson's Mills is blessed with a fantastic team of leaders. Meet them below!
Rev. Jessica McClure Archer, Pastor
Pastor Jessica has been serving as the Pastor of Sampson's Mills since 2017.  Prior to that, she pastored and ministered in a variety of diverse settings from Trenton, NJ to the suburbs of Washington, DC in both non-profits and congregations.  She is a graduate of Muskingum University and Princeton Theological Seminary.  Pastor Jessica believes in the power and potential of partnerships and the creative and life-giving synergy of collaboration, so it is not uncommon to find Sampson's Mills coming alongside our school districts, other churches, non-profits, and community leaders for the betterment of our larger, McKeesport Area community.
Pastor Jessica shares life with her husband, Andy, and is mom to Evan and Camrynn.  Southwestern Pennsylvania is home to her, as her family continues to maintain the family farm in nearby Washington County.  In her free time, she enjoys hiking, cooking, reading, watching all the sports that her kids keep her busy with, and strong coffee with engaging conversations.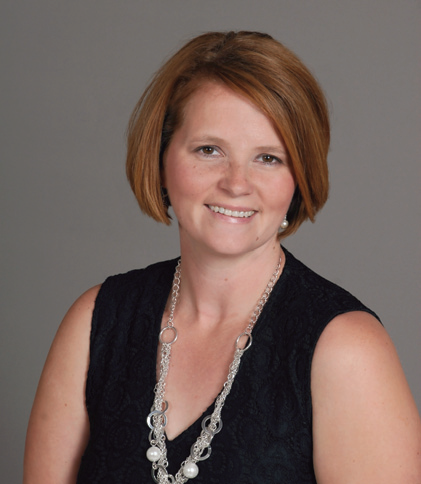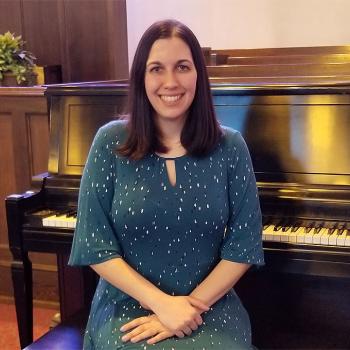 Jo VanMeter, Director of Faith Formation and Worship
Jo comes to us from Kittanning, PA where she grew up in the United Methodist Church.  She graduated from Baldwin-Wallace College in Berea, OH, after which she moved back to Kittanning and worked in non-profits, social services, and other churches.  Jo has been serving Sampson's Mills in some official capacity since 2018.  She started as the Music Director and then later became also the Children and Youth Director.  Some say Jo wears many hats at Sampson's Mills, but she prefers to think of it as one hat with many colors.  On a Sunday morning, you will see Jo at the piano, providing music for the Worship Service, directing the choir or bell choir, and sharing a story with our youngest disciples during the children's moment. 
At it's core, Jo's ministry is helping people realize they are loved by God just the way they are and giving people the confidence,  opportunity, and support to use thier gifts for God's glory.  This is done though music, serving in worship, and teaching children of all ages.  Jo is very community focused and loves to work with other churches and organizations to bring more of God's children together in fellowship, learning, and service.
Jo lives in White Oak with her husband Matt, daughter Morgan, and two dogs Sam and Louie.  In her free time, Jo likes to cook, spend time outside, and tinker with technology.  When Jo does slow down to rest, she enjoys a good comedy and bowl of chocolate ice cream.
Amber Keefer, Office Manager
Amber grew up in Wisconsin but found herself at home in Pittsburgh when she moved here to attend Chatham College.  Amber began in the role of Office & Communication Manager in 2022.  She brings experience from over 15 years in event planning at Saint Vincent College, a Benedictine institution.  There, events centered on the Benedictine hallmarks of community, hospitality, stewardship, stability and Love of Christ and neighbor.  Amber brings this focus with her as she manages our fellowship hall rentals, quarterly newsletter, daily communications and general administrative work supporting the Sampson's Mills mission to love and serve Jesus Christ as we cultivate community and empower our neighbors.
Amber was already a familiar face at Sampson's Mills, being a member here since 2005.  She and her husband Max live in North Huntingdon with their children Charlie, Lucy and Nellie.  In her spare time, Amber is a voracious reader and also enjoys binge watching a good show with a pint of frozen custard in hand.